This Week in New Music: Drake, The Strumbellas, Jason Collett, and more!
Feb 05, 2016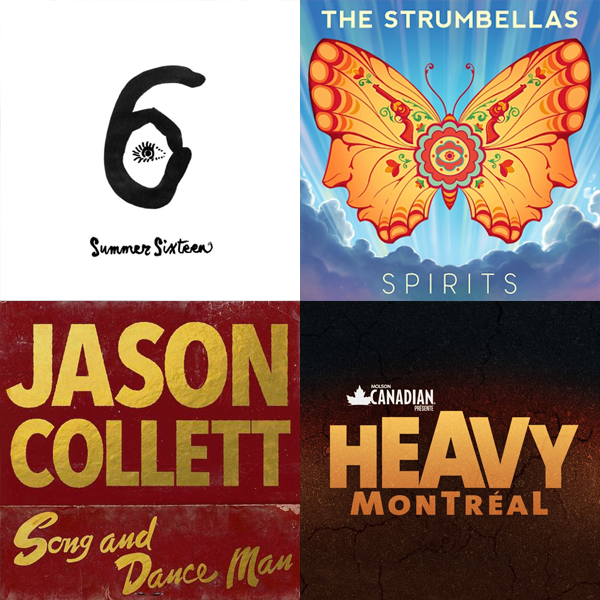 Drake – "Summer Sixteen"
5x JUNO winner Drake dropped "Summer Sixteen," the first track from his new album Views from the Six, to be released later this year.
The Strumbellas – "Spirits"
JUNO winners The Strumbellas released a music video for the catchy sing-along tune "Spirits" from their latest album Hope.
Though you have to wait until April for the album, we Hope this will tide you over:
Jason Collett – Song and Dance Man
Jason Collett's latest album Song and Dance Man comes out today! Before now, the singer-songwriter from Broken Social Scene hadn't released an album in four years.
Check out the music video for his single "Song and Dance Man" from the same album:
Music Festival – Heavy Montreal
Heavy Montreal gives metal fans the chance to listen to hardcore rock for an entire weekend! From Aug. 6 to Aug. 7, Plaine des Jeux in Parc Jean-Drapeau will be the loudest place in the city. The festival released its 2016 lineup, check it out!
---
How can you stay up to date on all things JUNOS?