Supporting Canadian Artists in Our Own Backyard
May 10, 2018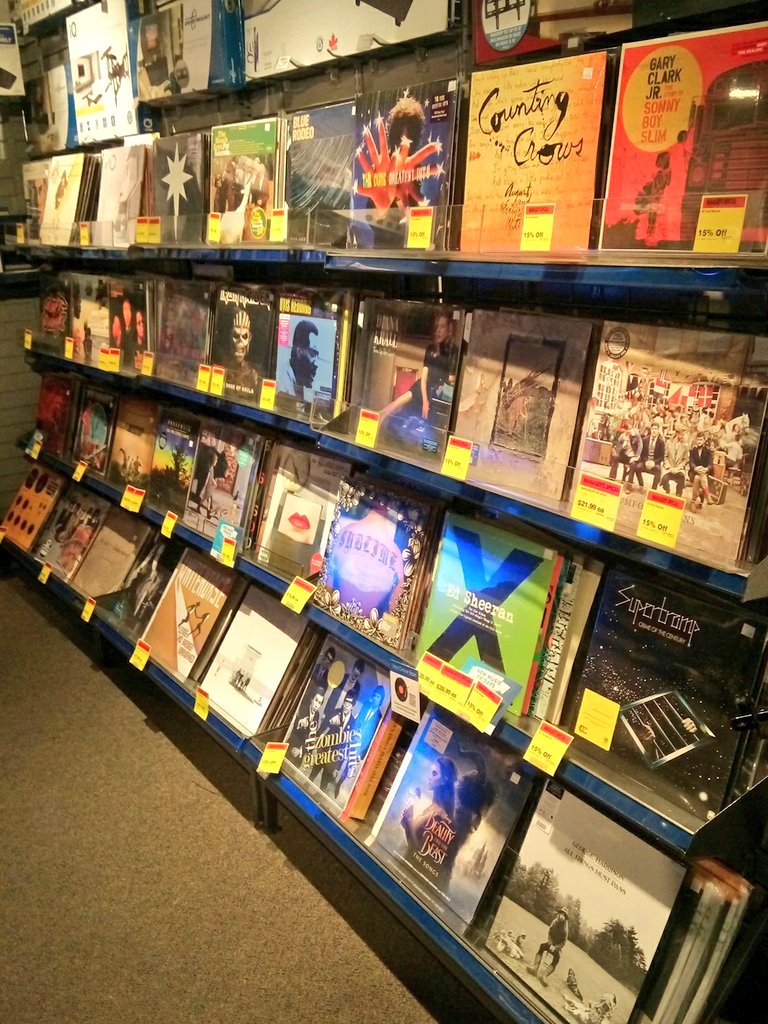 The JUNO Awards are very fortunate to have great partners, and as we travel around the country, from year to year, we are privileged to meet inspiring people and organizations who are true supporters of Canadian music.
This year in Vancouver, we partnered with London Drugs – a Canadian retailer that has been bringing Canadian music products to their stores in various degrees for over 35 years including 8-Track, vinyl records, cassette tapes, CDs, DVD, Blu-ray Disc and online sales. The desire to support Canadian artists doesn't end on the shelves, over the years there have been many in-store appearances with artists such as Robyn & Ryleigh, Farmer's Daughter, Madeline Merlo and JUNO Award winners; Jann Arden, Johnny Reid, Carly Rae Jepsen and most recently Canadian Music Hall of Fame inductee Randy Bachman.
I met some great Calgarians for the @LondonDrugs #meetandgreet Sunday. Thanks for spending your afternoon with me and bringing your treasures in for autographs. Cheers to @Q107Calgary for the contest. Fan Angela brought in her dad Merle's Gretsch Dobro. Amazing! @CBCRadioCanada pic.twitter.com/VoAnFK1S0r

— Randy Bachman (@RandysVinylTap) March 19, 2018
Colin Cottrell, Merchandise Manager Electronics, Audio/Video Systems Divisions – Music Buyer, has been with London Drugs for 35 years, involved in the music category for 25 of those years. "There have been a lot of changes – not only at the store level, but in the business of music itself", says Colin. When Colin first started at London Drugs, music was brought into the stores through music distribution companies who represented the various record labels. By 1992 the category had expanded to include a full catalogue of CDs. With the growth of downloading and streaming, physical sales reached a near extinction point and by 2012, many independent distribution companies had closed their doors and record labels began distributing to London Drugs on a direct basis. "The labels have been great to work with, responsive to suggestions on how to promote their artists and diligent about product availability and support", says Colin.
2013 marked the re-introduction of vinyl records to London Drugs' music offering and remains an important format in their product mix. With the goal of spotlighting Canadian artists, that year, London Drugs created their first official JUNO Nominee music display, promoting the majority of the nominees both in-store and online. "It was a huge hit and fully backed by the record labels", says Cottrell.
2018 marked the return of the JUNOS to Vancouver after nine years and London Drugs was fully on board. Not only through a partnership with the JUNOS, but again with the JUNO Nominee display with most JUNO nominee CDs and vinyl records on the shelves.
When asked about his career, Cottrell says, "Being in music and supporting Canadian artists, who are in my own backyard, has always been an ambition of mine. I have a great deal of empathy for artists and how tough it is for them to make a living, I want to help where I can. It's most certainly the favorite part of my job. I wouldn't trade it for anything!"