Sarah McLachlan Welcomed into The Canadian Music Hall of Fame
May 10, 2017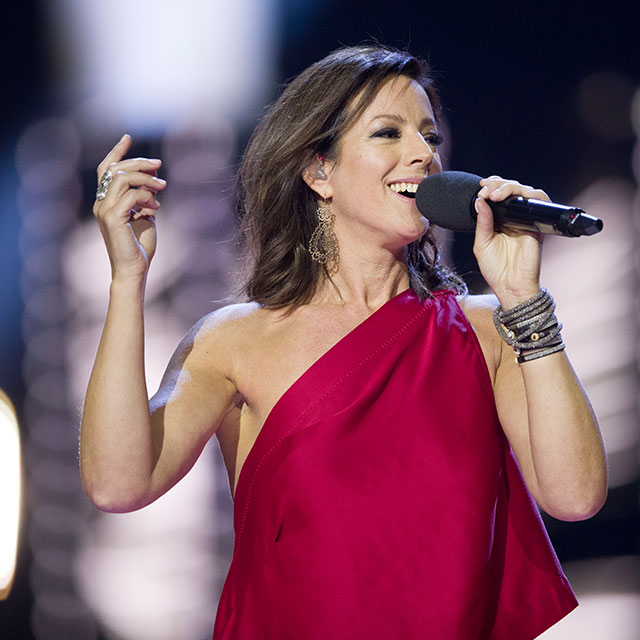 On Sunday, April 2 at The 46th Annual JUNO Awards Broadcast on CTV, multi-platinum, award-winning singer and songwriter Sarah McLachlan was inducted into the Canadian Music Hall of Fame by 2017 JUNO Awards co-host and friend Bryan Adams.
.@SarahMcLachlan tells @RCampanelliETC she's humbled by her #Junos2017 honour >> https://t.co/h4fIkF3i8y pic.twitter.com/kkTfnYw2An

— ET Canada (@ETCanada) April 2, 2017
While accepting her award, McLachlan revealed the role music has played in her life: "Music is my church. It's been my comfort and salvation 'cause it's always been there for me like a true friend. It's shown me what it's like to part of something bigger than myself. Because of music, my life has a deeper meaning and a powerful sense of purpose."
"We Canadians are far from perfect but we have so much to offer the world," @SarahMcLachlan with an inspiring speech at the #JUNOS.

— CBC Music (@CBCMusic) April 2, 2017
Watch below as the honourable Bill Clinton, Tegan and Sara Quin, Sheryl Crow, Josh Groban, Diana Krall and James Taylor congratulate Sarah McLachlan on her induction into the Canadian Music Hall of Fame.
She later performed a stirring rendition of her 2004 hit song "World on Fire".

With a career that spans almost thirty years, McLachlan is one of Canada's most celebrated and treasured artists, earning countless accolades including 10 JUNO Awards, three Grammy Awards and a Billboard Music Award.
Learn more about Sarah McLachlan's illustrious career by visiting The Canadian Music Hall of Fame.