Rosalie Trombley To Be Honoured With The 2016 Walt Grealis Special Achievement Award
Jan 19, 2016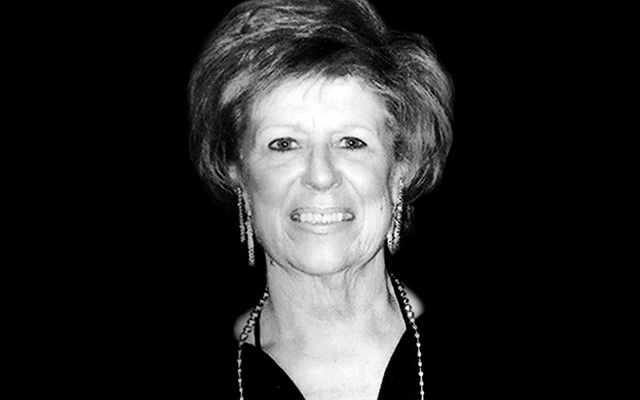 We are so excited to announce the recipient of the 2016 Walt Grealis Special Achievement Award: Rosalie Trombley. The award recognizes individuals, like Trombley, who have made a tremendous impact on the Canadian music industry. Known as the "girl with the golden ear," Trombley was a true forerunner for women in radio between 1967 and 1984. With her keen ability to choose hit songs, she created music programming that appealed to broad audiences both in Canada and the United States.
As a music director and one of the few female executives in radio at the time, Trombley quickly became a powerful force in the industry. She began her career as a switchboard operator at the AM Top 40 powerhouse, CKLW – The BIG 8 in Windsor, Ontario – where her talent for discovering hit songs took her to the top.
The station's signal reached millions of listeners in Windsor, Detroit and the American Midwest. Soon, Trombley was celebrated in American and Canadian markets for playing what she believed to be 'crossover' hits – songs that appealed to both black and white audiences. Trombley even persuaded Elton John to release "Bennie and The Jets" as a single, because she felt it had tremendous potential to 'crossover'.
Countless talented artists grew in popularity thanks to exposure from Trombley, who is credited for breakthroughs of Canadian artists into the United States, including Gordon Lightfoot, The Guess Who, and Paul Anka.
Huge names in music can attribute some of their success to Trombley, as she helped both established and aspiring recording artists hit the Top 40 CHR charts. One of these artists, Bob Seger, was so grateful that he immortalized Rosalie in his Back in '72 album with the song "Rosalie."
While pursuing her larger-than-life career, Trombley also raised a young family on her own and was always a strong supporter of women in the industry. Her inspirational leadership and passion for music are carried on through the Rosalie Award, which recognizes innovative women in radio every year at Canadian Music Week.
Trombley will be honoured at the 2016 JUNO Gala Dinner & Awards on Saturday, April 2 in Calgary, Alberta as part of the JUNO Week festivities.
Congratulations Rosalie Trombley!
For more information, check out the full press release.
Stay tuned for more exciting announcements coming soon!
---
How can you stay up to date on all things JUNOS?