Rising Star Jessie Reyez is a 2018 Top Nominee with 4 JUNO Nominations!
Mar 06, 2018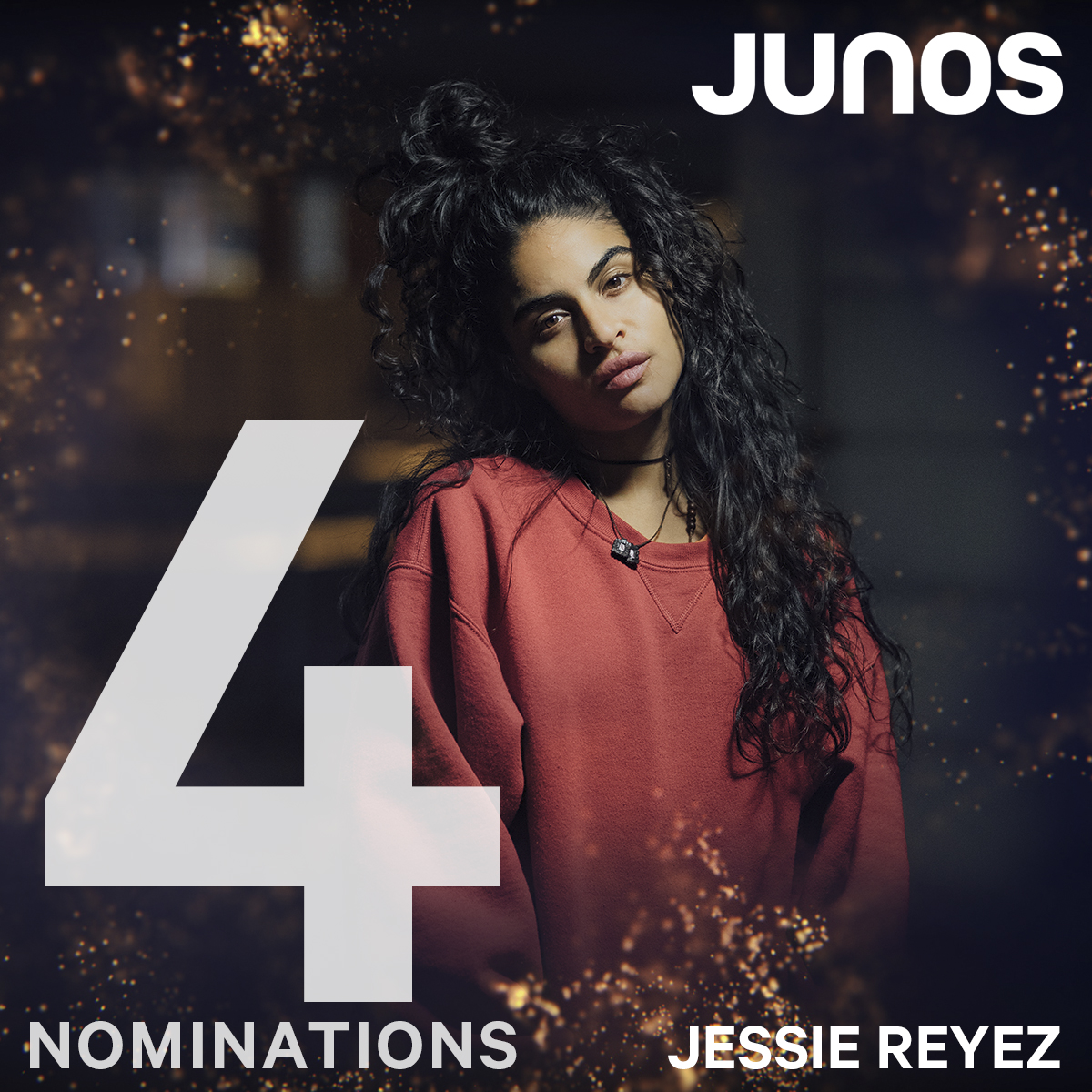 Despite being a first-time JUNO nominee, Jessie Reyez leads the pack this year (alongside Arcade Fire) with an impressive 4 JUNO Award nominations!
Mannn, I'm on tour in London, England where I just got the news. 4 Juno nominations 👀🤦🏽‍♀️ Crazyyy. Appreciate those involved with "Kiddo" pic.twitter.com/kXmv1ID4M0

— Jessie Reyez (@Jessiereyez) February 7, 2018
The Toronto-born artist is nominated for JUNO Fan Choice presented by TD, Breakthrough Artist of the Year sponsored by FACTOR, The Government of Canada, and Canada's Private Radio Broadcasters, as well as R&B/Soul Recording of the Year for her album Kiddo and Video of the Year for "Gatekeeper".
Reyez's unique sound first helped her gain attention in 2014 when she featured on King Louie's single "Living In The Sky". However, it wasn't until the release of her hit single "Figures" in 2016 that she began to gain international attention while collecting over 30 million streams of her JUNO-nominated album Kiddo.
If you can't get enough of this up-and-comer, you'll be happy to know that Jessie Reyez will be performing LIVE at the 2018 JUNO Awards in Vancouver on March 25th at the Rogers Centre! Tickets are available through Ticketmaster.
Until then, you can listen to Kiddo on Apple Music!