Meet The Winners of the 2017 Allan Slaight JUNO Master Class!
Sep 21, 2016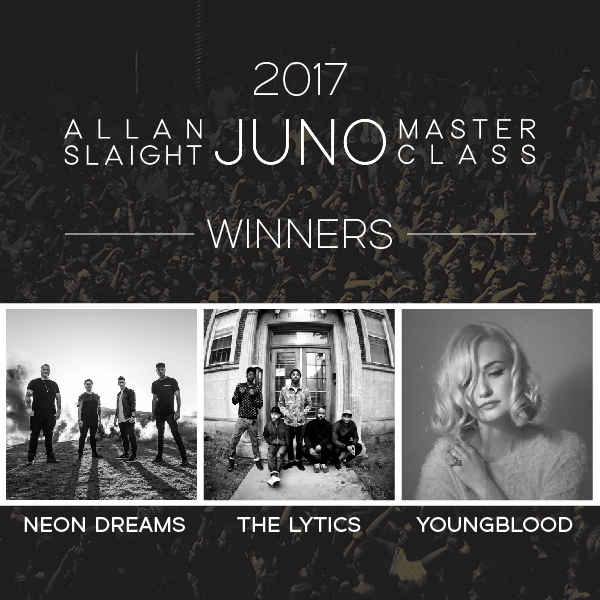 After an intense day of deliberation, the votes have been cast and the results are in! We're thrilled to introduce you to the winners of the second annual Allan Slaight JUNO Master Class!

Neon Dreams is a 4-piece electronic group hailing from Halifax, NS. Check out the lyric video for their single "Marching Bands" featuring Kardinal Offishall here.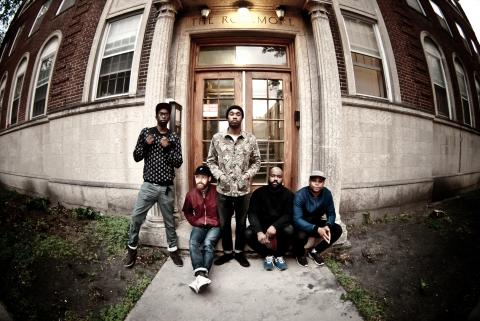 The Lytics are a 5-piece hip hop group who call Winnipeg, MB home! Get a feel for them in the music video for "Friction" here.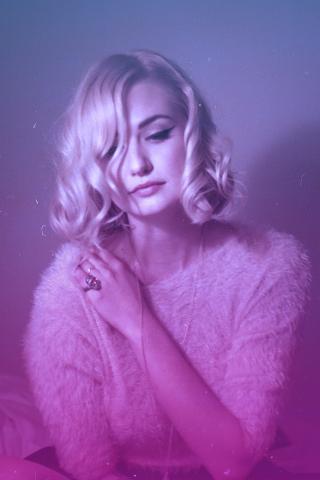 Youngblood, from Vancouver, BC, creates and performs dream-pop! Watch the very fun music video for "Feel Alright" here.
---
The  final  three  winners  were  determined  by  the  2017  Super  Jury,  including LIGHTS, Kardinal Offishall, Max Kerman (Arkells), Gavin Brown (JUNO Award winning producer), Ali Slaight (Talent Development Coordinator at Slaight Music) and Allan Reid (President & CEO, CARAS/The  JUNO Awards & MusiCounts). JUNO TV was filming behind the scenes during the Super Jury deliberations! Check it out below!
Congratulations to the class of 2017! The Allan Slaight JUNO Master Class was developed by The JUNO Awards and Slaight Music to give artists the tools they need to develop their career, build their own sustainable business, and become JUNO ready! Co-developed by Canada's Music Incubator at Coalition Music, the Allan Slaight JUNO Master Class helps emerging artists hone their craft and give them the tools they need to take their music career to the next level.
The three winners will each receive:
An all-inclusive trip to Toronto for a customized week of mentorship facilitated by Canada's Music Incubator at Coalition Music that culminates with a music industry showcase night in Toronto at the

hmv

Underground
A trip to the 2017 JUNO Awards in Ottawa complete with tickets to JUNO Week events and a showcase opportunity during JUNOfest

A chance to perform at the JUNO Gala Dinner & Awards

A docu-series capturing their journey to run on

JUNOTV.ca

Studio time at

Slaight Music

Recording Studios

$10,000

MuchFACT

Online Music Video Award

An essential tour kit courtesy of

Manitoba Film & Music

A $500 contribution from

Canadian Federation of Musicians

to the artist/group's annual dues or US work visa costs

and more!
Find out more at junomasterclass.ca!
---
How can you stay up to date on all things JUNOS?