The JUNO Awards Bring Back Comedy Album of the Year!
Aug 30, 2017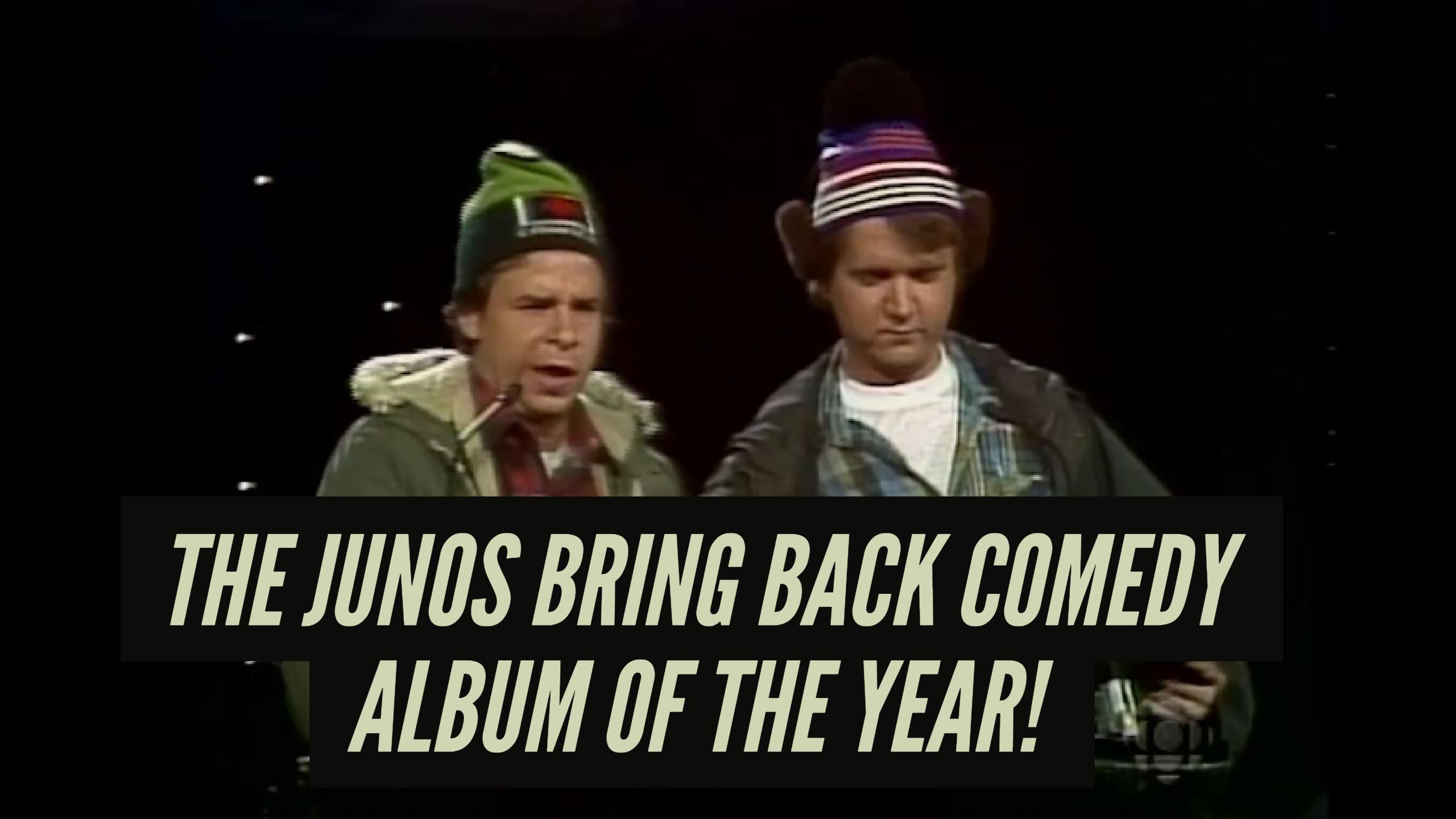 We're thrilled to announce that after a 33-year hiatus, we're bringing back the Comedy Album of the Year category in time for the 2018 JUNO Awards in Vancouver, BC! Comedy Album of the Year, sponsored by SiriusXM Canada, will celebrate and promote emerging and established comedic artists excelling in their craft. The reinstatement of this award has received incredible support from the comedy community. Check out what some of Canada's top comedians have to say in the video below!
We can't wait to see what our talented Canadian comedians will bring forward for submission! The JUNO Award for Comedy Album of the Year was awarded four times:
1979 – The Air Farce Album – The Air Farce
The Royal Canadian Air Farce is now known as a longstanding Canadian comedy institution, but back in 1979 they were cementing their legacy as winners of the inaugural JUNO Award for Comedy Album of the Year!
1980 – A Christmas Carol – Rich Little
Canadian comedian Rich Little, renowned for his uncanny impressions, won a JUNO Award for the album version of his HBO special A Christmas Carol. Little's one-man performance was a reimagination of the Charles Dickens classic.
1982 – The Great White North – Bob & Doug McKenzie
Hoser brothers Bob and Doug McKenzie (expertly played by SCTV's Rick Moranis and Dave Thomas, respectively) went platinum with their first comedy album. The Great White North was also nominated for a Grammy and broke the top ten on Billboard's Top LPs and Tapes list in March, 1982. Adding the maple leaf to the top top of the Canadian sundae, "Take Off" by Canadian rock royalty Geddy Lee of Rush is heavily featured between the brotherly banter.
1984 – Strange Brew – Bob & Doug McKenzie
The McKenzie brothers were the last Canadian comedians awarded the JUNO Award for Comedy Album of the Year in 1984 for the "soundtrack" to the Strange Brew movie. The album features dialogue and music from the film, as well as new comedic sketches made specifically for the album.
Submissions for the 2018 JUNO Awards open on Monday, October 2, 2017. Eligible comedy albums must be recorded by a comedic performer or performers of any of the following disciplines: stand-up, sketch, improvisation, and musical comedy. The category represents a genre that embraces satire, social commentary, absurdism, parodies, character-based humour, and monologists; there are no sales qualifications for this category. To learn more, head to junoawards.ca/submissions.