Gary Slaight to Be Honoured with the 2018 Humanitarian Award
Jan 15, 2018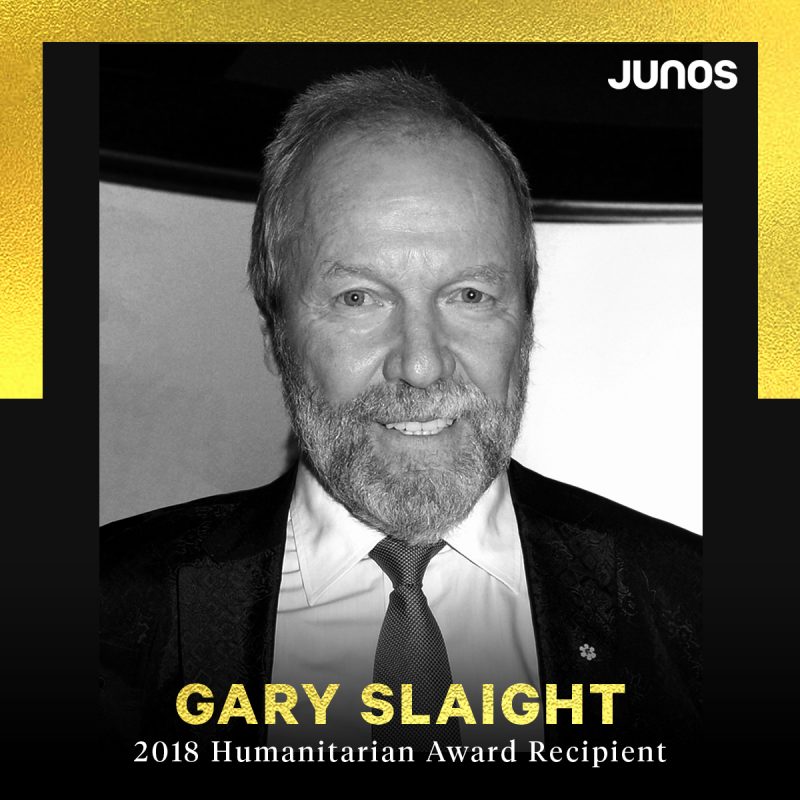 We're pleased to announce that broadcast executive, radio mogul, music industry leader, and one of Canada's most generous philanthropists, Gary Slaight will be awarded this year's Humanitarian Award, making him the first non-musician to receive the honour since the award's inception in 2006.
The Humanitarian Award, formerly known as the Allan Waters Humanitarian Award, celebrates and recognizes the philanthropic efforts made by Canadian artists or industry leaders who have made a positive impact on social welfare worldwide.
Slaight personifies the essence of the award through his devotion to Canadian music and emerging Canadian artists as well as his philanthropic support of health care, social service, culture and at-risk youth at home and abroad.
As a visionary, philanthropist and industry leader, Slaight has illustrated his passion for supporting Canadian artists through the creation of Slaight Music's It's Your Shot, as well as the Canadian Radio Music Awards. His ongoing efforts have led to the development of the Polaris Music Prize via The Slaight Family Heritage Prize, The Slaight Family Music Lab at the Canadian Film Centre, The Allan Slaight Stage at Massey Hall, The Allan Slaight JUNO Master Class, Canadian Music Week Allan Slaight Humanitarian Spirit Award and The Canadian Songwriters Hall of Fame via The Slaight Music Emerging Songwriter Award.
Slaight will be awarded the 2018 Humanitarian Award at this year's JUNO Gala Dinner & Awards Presented by SOCAN on Saturday, March 24, 2018 at the Vancouver Convention Centre in Vancouver, British Columbia.
---
How can you stay up to date on all things JUNOS?