Festival Insider: RBC Bluesfest 2015
Jul 06, 2015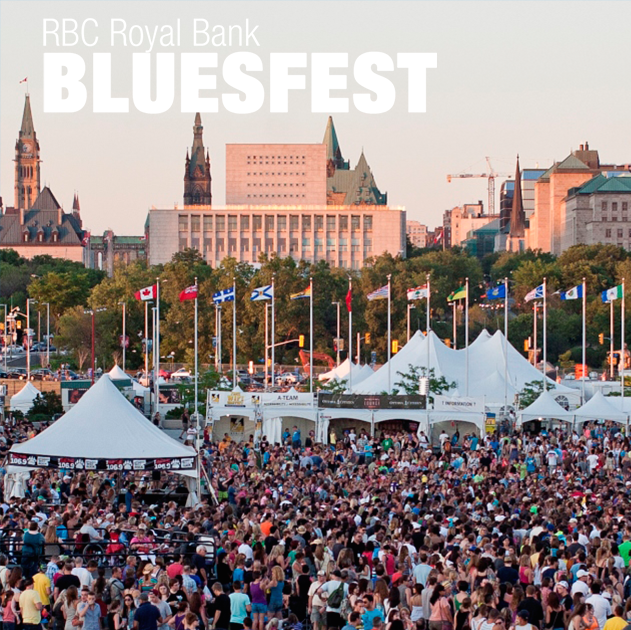 Ottawa is known world-wide for some very unique things—the Rideau Canal, maple syrup, the Parliament Buildings—but if you ask any Ottawa resident what excites them the most about summer in our country's capital, they'll tell you: RBC Bluesfest.
For two weeks in July (July 8-19, 2015) residents and visitors to the Ottawa Valley put on their best festival wardrobe, take a few days off work (or stumble in a bit tired) and enjoy the beautiful mid-summer swelter of our capital city at the Billboard acclaimed RBC Bluesfest.
Perhaps only second to Canada Day in the capital, RBC Bluesfest is a holiday unto its own. In fact, some residents even take their summer vacation to coincide with the festival!
This year welcomes headliners Kanye West, Nas, The Tragically Hip, and Jason Aldean to share festival stages with local talents and an incomparable roster of world-wide blues artists.
Showcasing Canadian music is a major focus for RBC Bluesfest. This year the festival has created the "Canadian Stage," where you'll find JUNO Award winners Simple Plan, Arkells, Hawksley Workman, Hedley, Marianas Trench, Blue Rodeo, Kiesza, and many more.
Join us at RBC Bluesfest and experience for yourself the huge love of music Ottawa packs into just 11 days on the beautiful (and conveniently located) LeBreton Flats on the banks of the Ottawa River.
For full lineup and tickets, visit www.ottawabluesfest.ca.
Emily Kennedy
RBC Bluesfest