Festival Insider: Cavendish Beach Music Festival 2015
Jul 07, 2015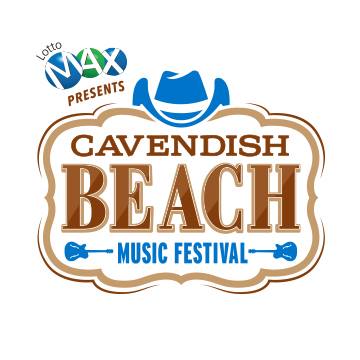 LOTTO MAX presents the Cavendish Beach Music Festival is a country music festival you do not want to miss. From July 10-12th, 2015 in the beautiful North Shore of Prince Edward Island, this festival is the largest outdoor event in Atlantic Canada!
Every summer, the Island of potatoes and lobster turns into the Island of cowboy boots as Prince Edward Island opens its doors to country music fans from all across Canada. The Island's natural backdrop is the most beautiful Canada has to offer (in our humble opinion) and the warm hospitality of Islanders is worth the trip alone.
We are always so excited to showcase Canadian talent, and this year is no exception. These are just a few of the amazing artists we'll be welcoming to the Cavendish Beach Music Festival this July.
Dallas Smith
If you're Somebody Somewhere, Dallas Smith has got Nothing But Summer, and we think his music career is at the Tippin' Point (of being really amazing).
Winner of Country Album of the Year at the JUNOS, Dallas Smith is a growing name in country music. Smith has played the Main Stage at Cavendish before, and we're excited to have him back on Sunday, July 12th.
Jason Benoit
We've got a Crazy Kinda Love for Jason – a fellow Canadian and an amazing artist. We can't wait to hear from Jason on the Cavendish Farms Kitchen Stage on July 10th!
Jason is a part of the CCMA Discovery Atlantic program that searches for up and coming musicians in Atlantic Canada.
Jess Moskaluke
Jess Moskaluke is going to Light Up The Night at Cavendish with her singing talent at the Main Stage on Sunday. Moskaluke was nominated for two JUNOS this past year, and we can't want to see what she does in the future!
Alan Doyle
You can't talk about East Coast talent without mentioning Alan Doyle! We can Testify to the fact Alan Doyle is going to get everyone ready for a good time on Saturday, July 11th. Doyle's band, Great Big Sea, have won numerous Juno awards – including Group of the Year four times!
Kira Isabella
The only thing better than hearing her music on a Real Good Radio, is hearing Kira Isabella live. Kira is a proud Canadian musician who will be featured on the main stage on Friday, July 10th. Kira was nominated for Country Album of the year at the JUNOS this year, and previously won Female Artist of the Year.
These are only a handful of the amazing artists be that will seen at Cavendish Beach Music Festival this summer. Every year is a fun adventure and we can't wait for 2015! It's not too late to buy tickets to this amazing event in one of the best provinces in Canada.
We hope to see you all at the beach for #CBMF2015!