Corey Hart Makes It Official at Studio Bell
Jun 26, 2019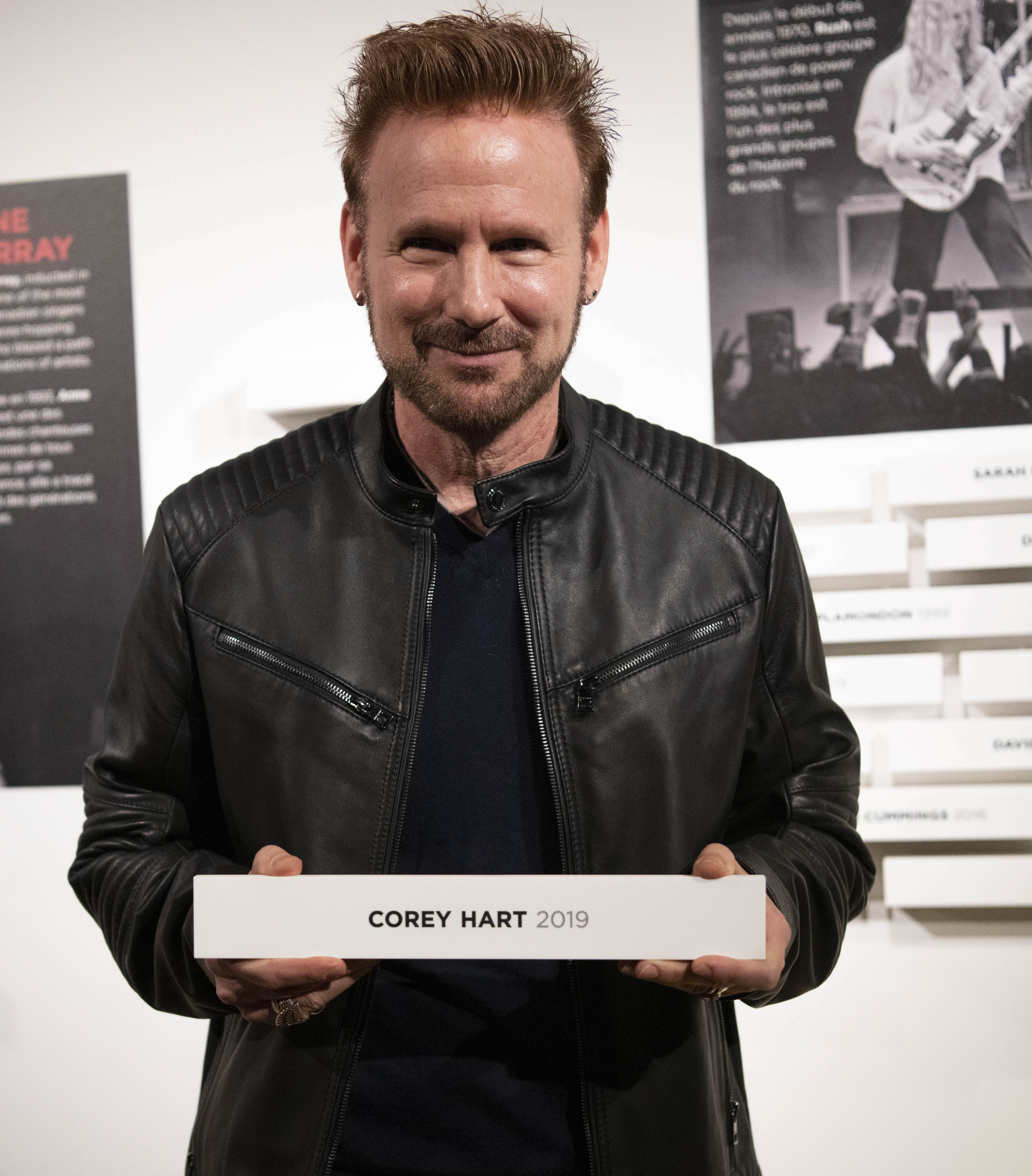 Following an unforgettable induction into the Canadian Music Hall of Fame at The 2019 JUNO Awards in London, Corey Hart arrived at Studio Bell – Home of the National Music Centre last week to place his name plaque on the wall and complete his induction.
Lights, camera, COREY! 📸 #CoreyHart is officially inducted into the Canadian Music Hall of Fame at #StudioBell pic.twitter.com/i7tKJRGEwe

— NationalMusicCentre (@nmc_canada) June 19, 2019
Hart's plaque now sits alongside other Canadian music legends like The Barenaked Ladies (2018), Rob McConnell (1997), Leonard Cohen (1991), Luc Plamondon (1999), Buffy Sainte-Marie (1995), and Bob Rock(2007).
To celebrate his induction, the NMC has launched Milestones: Corey Hart, a temporary exhibition at Studio Bell that captures the stories behind some of Hart's biggest career highlights, chronicling the artist's road to stardom, international fame, writing and producing for Céline Dion in the '90s, his connection to his fans, and more.
Notable artifacts from the performer's past include handwritten lyrics for "Never Surrender," fan mail, memorabilia, awards, and personal items such as high school report cards with comments from teachers, and letters to his mom when he was 11 and 12 years old. The exhibition also features the signature Wayfarer sunglasses Hart wore in his "Sunglasses at Night" video, which won the first-ever JUNO Award for Best Video in 1984. Hidden fan messages provided by Hart will be sprinkled throughout the exhibition and can be viewed using interactive Wayfarer-style decoding glasses.
Known for his monumentally successful singles "Sunglasses at Night" and "Never Surrender," Hart has sold over 16 million records worldwide. He has had nine consecutive singles on the U.S. Billboard top 40 and has had 11 top 10s in Canada. Hart has been nominated for a GRAMMY, as well as ASCAP, ADISQ, SOCAN, and JUNO Awards.
You can visit the Milestones: Corey Hart exhibit (March 22, 2019, until October 2019) alongside the physical Canadian Music Hall of Fame at Studio Bell in Calgary, AB.
Plan your visit at www.studiobell.ca.