CARAS & Bullfrog Power Use a Green Fuel Solution to Make the JUNO Express powered by VIA Rail Canada Greener Than Ever
Mar 20, 2017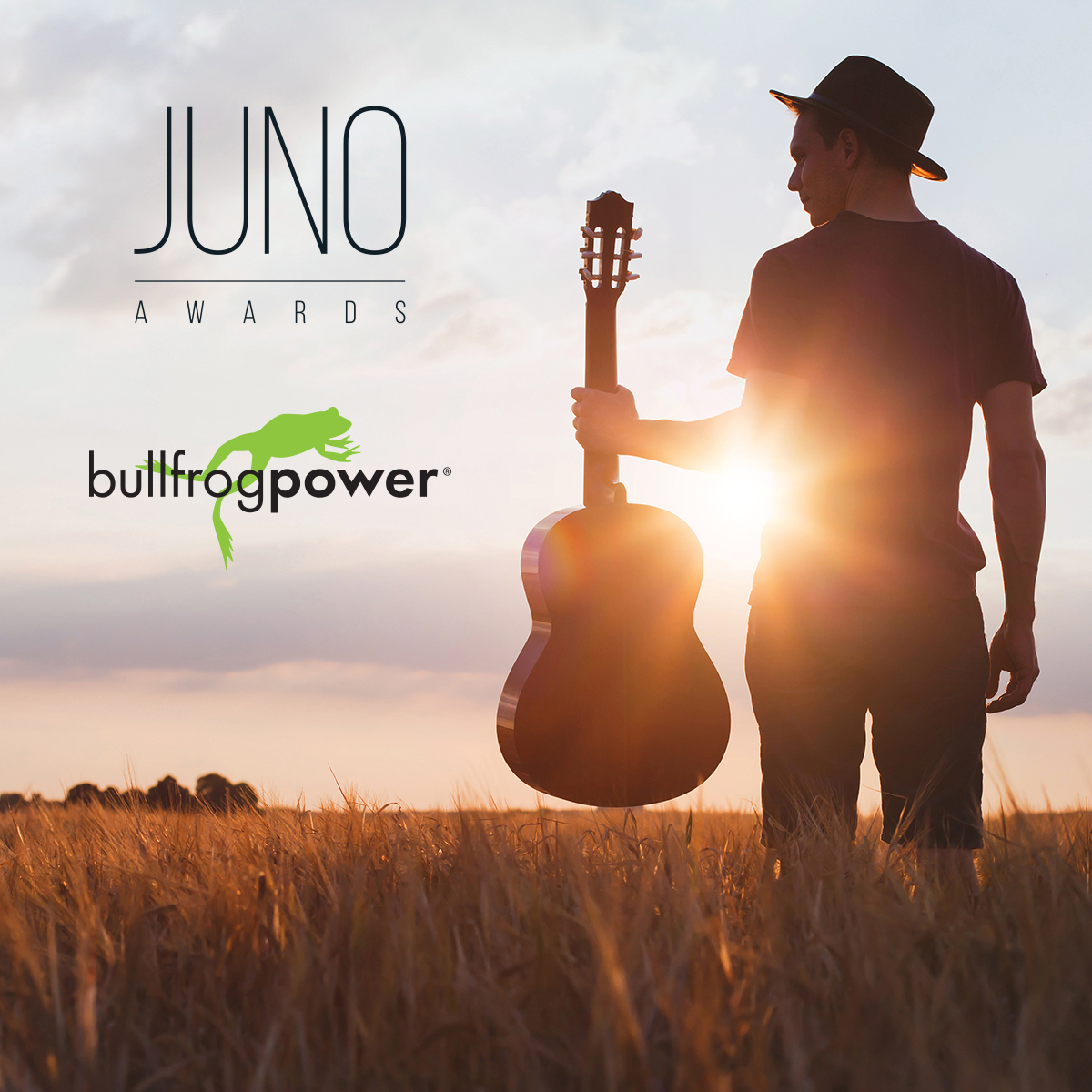 For a record tenth straight year, Bullfrog Power, Canada's leading green energy provider, and The Canadian Academy of Recording Arts & Sciences (CARAS) are partnering to bullfrogpower JUNO Week, from March 27 to April 2, 2017 in Ottawa, with clean renewable energy. In a first for the partnership, CARAS is choosing Bullfrog Power's green fuel for the JUNO Express train.
What is the JUNO Express?
The JUNO Express is the journey to Canada's Music Awards for JUNO fans, artists, media, partners and industry stakeholders featuring exclusive artist experiences and musical surprises and delights along the way. The JUNO Express will transport fans and industry stakeholders from Toronto's Union Station and Le Gare Centrale in Montreal to the 2017 JUNO Awards in Ottawa. The journey will feature a culinary experience by Metro Ontario and an exclusive Virgin Mobile Members Lounge. Other on board partners include Steam Whistle Brewing and Jackson-Triggs.
What does it mean to bullfrogpower the JUNO Express with green fuel?
By choosing green fuel for the JUNO Express, CARAS and The JUNO Awards are reducing the environmental impact of the train's travel and helping to green the Canadian fuel system. Conventional transportation fuel—such as the diesel typically used for trains—is made from petroleum, which contributes to climate change and air pollution. Through the agreement, Bullfrog Power ensures that renewable fuel is injected into the Canadian fuel system on behalf of CARAS and The JUNO Awards. Bullfrog Power sources its green fuel from biodiesel producers that repurpose waste streams from food and feed manufacturing, and used cooking oils from restaurants and kitchen facilities.
Has this ever been done before?
This is the first time that Bullfrog Power's green fuel—a new way to green transportation in Canada—has been used to eliminate the emissions from train travel! Businesses across Canada have used green fuel to reduce the emissions from delivery vehicles, company transportation and even to green diesel generators at events—but the bullfrogpowered JUNO Express is a first for Canada!
Can anyone support green energy with Bullfrog Power?
Although green fuel is only available for businesses, anyone can choose to support green electricity and green natural gas for their homes today. Sign up easily, quickly and affordably at bullfrogpower.com today with the promo code JUNOS2017 and you will receive up to $25 off green electricity and $25 off green natural gas for your home.
Find out more about how you can choose renewable energy for your home, business or event at bullfrogpower.com.