Why Canadian music and renewable energy sound so good together
Feb 27, 2018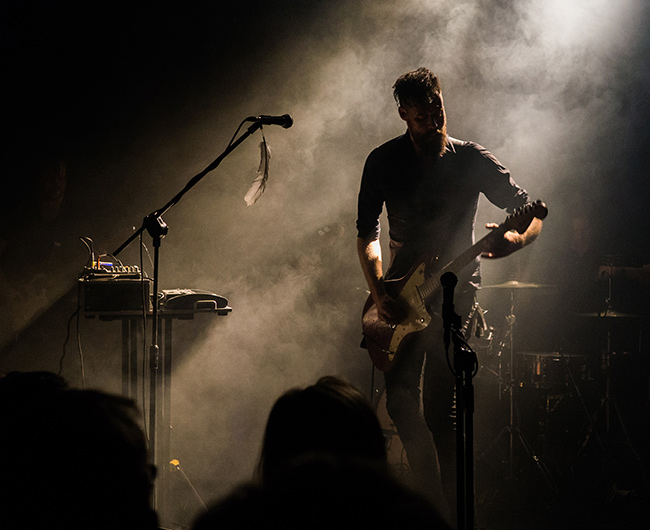 For more than a decade Bullfrog Power, Canada's leading green energy provider, and The Canadian Academy of Recording Arts & Sciences (CARAS) have been environmental partners to ensure all JUNO Week events and hotel rooms are bullfrogpowered with clean, renewable energy. This year's JUNOS will be held from March 19 to 25, 2018 in Vancouver.
As the signature event in the Canadian music calendar, the JUNO Awards are the biggest music event of the year to be bullfrogpowered with green energy—but they aren't the only one!
Musicians across Canada are also choosing to support renewable energy
This year, past JUNO nominated artists, The Sheepdogs are once again choosing green energy for their Canadian tour, along with East Coast musician Tara MacLean, who is also bullfrogpowering her 2018 dates.
Over the past decade, we're proud to have had some great Canadian musicians including Anne Murray, Billy Talent, Blue Rodeo, Dave Carroll, Dave Gunning, Gord Downie, k-os, Sam Roberts Band, The Sheepdogs and The Tragically Hip demonstrate their support for green energy by bullfrogpowering their homes, tours, concerts or companies.
Through their partnerships with Bullfrog Power, these Canadian icons reduce their carbon emissions footprints and help create awareness about the actions we can all take to reduce climate change.
Why choose green energy?
When you attend a concert, there is a lot of power used to create the experience for sounds, lights, cameras, screens and more. All of that power comes from the grid and may be generated from polluting sources, like coal, oil, natural gas and nuclear.
By choosing green electricity, Bullfrog Power ensures that green power is put into the grid to match the amount of conventional electricity that a concert uses. Across Canada, Bullfrog's green electricity comes from a blend of wind and low-impact hydro power sourced from new Canadian renewable energy facilities.
Did you know you can choose green energy for your home as well?
Sign up easily, quickly and affordably at bullfrogpower.com today with the promo code JUNOS2018 and you will receive up to $25 off green electricity and $25 off green natural gas for your home.
Learn how you can choose renewable energy for your home, business or event at bullfrogpower.com.