Barenaked Ladies to be inducted into Canadian Music Hall of Fame
Jan 19, 2018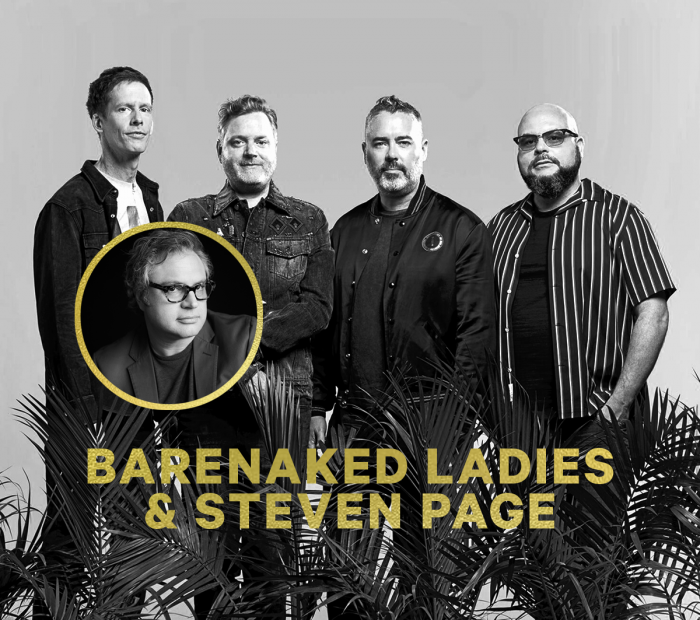 We're pleased to announce that Barenaked Ladies – Ed Robertson, Jim Creeggan, Kevin Hearn and Tyler Stewart – alongside original member, co-founder and singer-songwriter Steven Page, will become the 51st inductees into the Canadian Music Hall of Fame during The 2018 JUNO Awards broadcast on Sunday, March 25, 2018 on CBC!
BNL alongside Steven Page are the 2018 inductees into the Canadian Music HOF on March 25th in Vancouver!! 🎉

"We are honoured to be inducted into the Canadian Music HOF – We've traveled the world with our music, but Canada has always been home. This is very special for us." – Ed pic.twitter.com/H0nWeOZHUy

— Barenaked Ladies (@barenakedladies) January 18, 2018
This year marks BNL's 30th anniversary, marking three decades as legendary performers and one of Canada's most celebrated collectives, earning countless accolades including eight JUNO Awards, two Billboard Music Awards and multiple Grammy nominations.
Congrats to @barenakedladies on their upcoming induction. 30 years already!!! #JUNOS https://t.co/Uh074F6Cgi

— Allan Reid (@Allan__Reid) January 18, 2018
Once inducted, Barenaked Ladies will join the ranks of Canadian music icons like Alanis Morissette, Anne Murray, Blue Rodeo, Bruce Cockburn, Joni Mitchell, k.d. lang, Leonard Cohen, Neil Young, Oscar Peterson, RUSH, The Guess Who, The Tragically Hip, Shania Twain and 2017 inductee Sarah McLachlan.
Well this is exciting! https://t.co/tyVxQaTVga

— steven page (@stevenpage) January 18, 2018
Relive BNL's greatest hits with the Canadian Music Hall of Fame's playlist, featuring their global mega-hit "One Week" below.
To learn more about the band's history, visiting The Canadian Music Hall of Fame.