A JUNOfest Out West!
Mar 02, 2016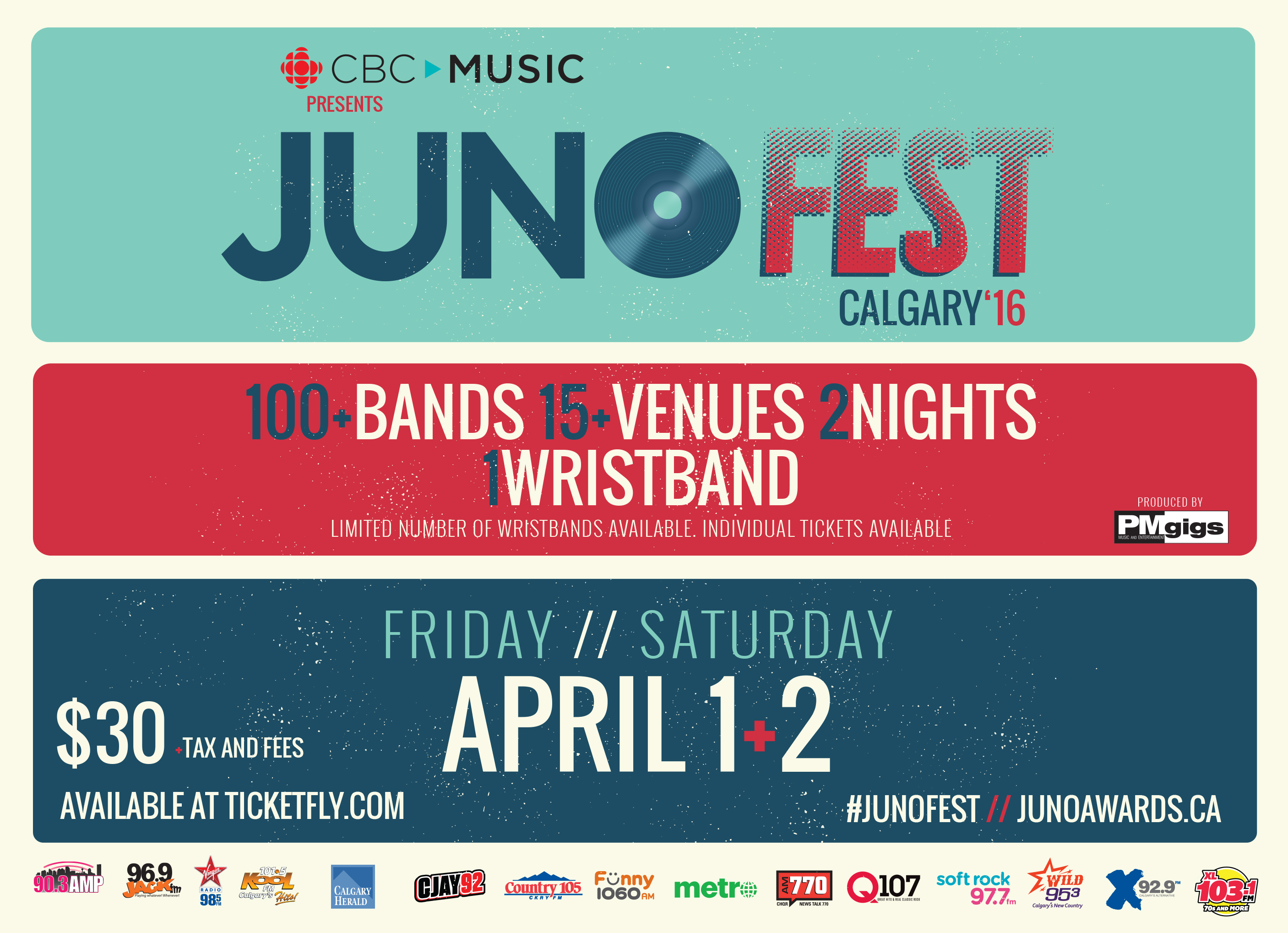 There's nothing quite like it, folks!
100+ bands, 15+ venues, 2 nights, and 1 wristband… Are you up for the challenge?
Of course! JUNOfest presented by CBCMusic.ca only comes around once a year! Don't let it pass you by. Come out on Friday, April 1 and Saturday, April 2 to see some of the best artists in Canadian music, including over 45 JUNO nominees and national touring acts.
It's a two-night musical frenzy with more than 100 artists scheduled to perform. Prepare to be blown away! Among those hitting the stage are Alex Cuba, Cancer Bats, Emilie-Claire Barlow, The Elwins, and Young Empires!
Follow your favourite artists across the city! JUNOfest wristbands are $30 (plus fees) and give you priority access to all JUNOfest venues. Wristbands and tickets are on sale now, so head over to ticketfly.com!
Individual tickets will also be available at the door, subject to availability and capacity. Do you want to risk it?
It's a celebration, so let's get loud!  We hope to hear you in Calgary!
JUNO Week is less than one month away! The countdown is on…
---
How can you stay up to date on all things JUNOS?