TICKETS TO THE 2015 JUNO AWARDS IN HAMILTON ARE ON SALE!
Dec 05, 2014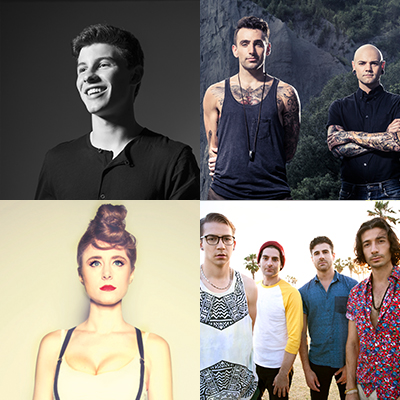 Calling all last-minute shoppers, music-lovers, lovers of music-lovers, and OMG-best-gift-givers-EVER!
We are so incredibly excited to announce that tickets for The 2015 JUNO Awards Broadcast are on sale NOW! This means that if you've been putting off your holiday shopping, you can now put off putting it off! Make your way over to Ticketmaster and grab your tickets today!

For those of you who need a touch more convincing (or maybe you're just playing hard to get), here's why tickets to The 2015 JUNO Awards in Hamilton on March 15 make the perfect gift for that special someone:
The JUNO Awards are our annual celebration of exceptional Canadian music, and this year we're back in Hamilton, Ontario!
We'll have amazing performances by some of Canada's best and brightest including:
Hedley, the unstoppable force behind innumerable hits including Crazy For You
<
Kiesza, Calgary's queen of electro-dance music
Shawn Mendes, the teen Viner who has taken the world by storm
MAGIC!, the guys behind the song of the summer Rude and the incredibly catchy Don't Kill The Magic
More to be announced soon!
It's a chance to experience something extraordinary first-hand, like last year's wonderful mash-up performance by Serena Ryder and Classified.
For all these reasons and more, grab your tickets to The 2015 JUNO Awards on Ticketmaster now!