Rockers Take On NHL Alumni For 10th Annual JUNO Cup in Moose Jaw!
Jan 14, 2013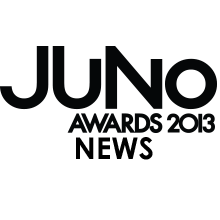 Tickets for annual hockey game go on sale Friday, January 18
TORONTO, ON (January 14, 2013) — An all-star lineup of Rockers will clash with a squad of NHL Greats for Moose Jaw's first JUNO Cup on April 19 at Mosaic Place. Two of Canada's favourite pastimes — hockey and music — come together for this celebrity hockey game in support of MusiCounts, Canada's music education charity associated with CARAS.