Rest and Relaxation in Winnipeg! #WinnipegWednesday
Feb 26, 2014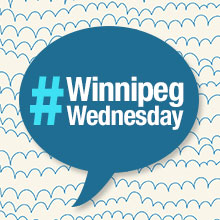 There is little in life more enjoyable than a day of pampering at the spa. Winnipeg's luxury options span a variety of unique experiences that will tend to those toes, work those tired quads and having you saying 'ahhhhh!' in less time than it takes for your mud mask to set.
From the moment you walk into this sleek, white cocoon, you are transported to another world, where Turkish princesses luxuriated amongst silks while being fed grapes. Okay, there aren't any princesses here, but there is a Turkish hamam—Ten Spa's answer to the best sauna you'll ever have. Start your visit with a plush robe and mint tea. As you enter the inner sanctum, warmth envelops you. Marble heated by ambient steam surrounds the room where you are scrubbed with salts, doused in warm water and then given a massage. The experience will leave you feeling refreshed and renewed, as it has done since ancient times.
Nestle into this nature-inspired spot complete with stone floors and walls and trickling waterfalls. For something truly unique, try the signature indigenous hot stone massage to purify and strengthen mind, body and spirit through aboriginal traditions. Or try the jade stone experience, a hot stone massage using ancient nephrite jade stones known for their use in deep therapeutic massage. As you boost your immune system and improve your overall sense of well-being, you'll also enjoy a Dien Chan facial reflexology treatment.
What's your favourite way to relax in Winnipeg?  Tweet us @TheJUNOAwards and let us know!
Written by: Nisha Tuli – Tourism Winnipeg