Random Acts of JUNO in Winnipeg! #WinnipegWednesday
Mar 05, 2014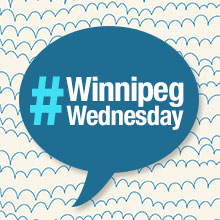 With the JUNO Awards set to take over Winnipeg at the end of this month, the local Host Committee is inviting the whole city to get involved!  What better way to get people excited about the JUNOS than to give them a chance at winning their very own award?  Well, a delicious chocolate replica of an award, anyway.
That's right! On February 20, the Winnipeg Host Committee joined forces with 'Kids in the Hall' star Kevin McDonald to award chocolate JUNO Awards to random people in Winnipeg. With a camera crew in tow, Kevin invaded a yoga class, chased down a Zamboni driver, stole a real JUNO Award from two-time winner Fred Penner, and much more!
Videos of these RANDOM ACTS OF JUNO will be released every few days on the Host Committee's We Speak Music Facebook page at https://www.facebook.com/wespeakmusicwpg.
Watch the trailer for the video series at https://www.youtube.com/watch?v=pZufYef8XAQ
In an effort to bring music to the masses, the Host Committee has been planning several other RANDOM ACTS OF JUNO around Winnipeg in the form of free music showcases. On March 4, the Host Committee dispatched a JUNO Express bus, where commuters were treated to a free concert by local acts Federal Lights and Sweet Alibi – not to mention a free ride! Watch for other RANDOM ACTS OF JUNO happening around Winnipeg leading up to the JUNO Awards Broadcast on March 30.
[imagebrowser id=28]