Jeanne Beker: Fashion Interview
Feb 28, 2014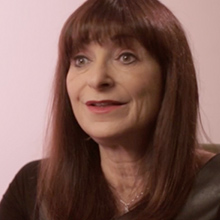 Jeanne Beker discusses fashion trends, fashion faux-pas, and shares her fashion secrets with JUNO TV!
Canadian television personality, author, and newspaper columnist, Jeanne Beker, covers fashion for CTV's Fashion Television and the Toronto Star–and now, for JUNO TV!
We find out who Jeanne's favourite Canadian fashion designers are, although it's hard for her to narrow her list down to five! She gives us the scoop on some key designers new to the scene, and shares some words of wisdom perfect for hopefuls trying to make it in the fashion industry!
All things fashion–JUNO TV has you covered!