Hot Dining in Winnipeg #WinnipegWednesday
Feb 19, 2014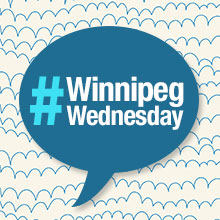 Blending the classic with the modern, Winnipeg offers a tantalizing spectrum of dining options. From mom and pop shops with homey, bargain basement offerings to the chicest cafes and bistros boasting innovative plates, it's a foodies dream come true.
Narrowing down Winnipeg's dining scene to just a few favourites (while considering all the new stars that have made their way to the scene) is a gargantuan feat, but here, we've tried to offer you a taste of the city.
Sonya's Restaurant
190 Henderson Highway, 204.661.3643

This no frills space offers up food just like (or possibly even better) than baba makes. Perogies are pillow soft and come topped with perfectly crisped bacon and fried onions. Their burger has been voted the best in the city by countless polls. One bite and you'll be hard pressed to disagree.
Chew
532 Waterloo Street, 204.667.2439
A fledgling player on Winnipeg's food scene, Chew has been creating foodie buzz for its whimsical creations and talent for flavour. Tuck in for dishes like perfectly seared scallops spiked with a punch of lemon, tajine-style quinoa sprinkled with golden raisins and dried apricots and finish off with a 'carnival on a plate': a sugary concoction that combines cotton candy, caramel apples, ice cream and donuts.
Come n' Eat (Neechi Commons)
865 Main Street, 204.949.1338

Chef Talia Syrie's (formerly of the Tallest Poppy) newest venture in Winnipeg's north end, combines aboriginal fare with local ingredients. Come n' Eat café serves an all-day breakfast and lunch with creations like bannock French toast with wild blueberries and bannock tacos.
Segovia Tapas Bar
484 Stradbrook Avenue, 204.477.6500

With lineups out the door practically every night, Segovia is a Winnipeg staple. You simply can't come here or live here and not eat here. Flawless small plates include menu regulars like crispy patas bravas (fried potatoes topped with spicy red sauce) and flaky churros. But the real fun is seeing what Chef Donnelly has cooked up that evening. Impossibly incredible dishes like pork belly topped with apricot glaze, braised lamb in hummus and smoked char and lentil salad await!
Falafel Place
1101 Corydon Avenue, 204.489.5811

One can't ignore the cornucopia of ethnic restaurants that grace the city. Middle-Eastern inspired Falafel Place is a casual eatery and popular breakfast spot that has become a local institution. Order the falafel breakfast for a morning wake-me-up that includes the little balls of deep-fried goodness nestled alongside creamy hummus, eggs the way you like 'em, hash browns and toast. Kick up the volume by swapping out regular potatoes for sweet potatoes.
Written by: Nisha Tuli – Tourism Winnipeg