Happy JUNO-WEEN! Dress Like a JUNO Superstar This Halloween
Oct 30, 2013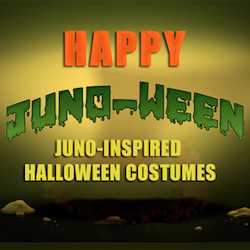 Are you looking for a last minute Halloween costume? We have you covered!
These are our top 6 Halloween costume ideas.  What are yours?  Tweet and Instagram your costumes using the hashtag #JUNOHalloween and show us!
Alanis Morissette
Alanis wore her birthday suit.  To be her for Halloween, slip into a nude body suit and you're good to go!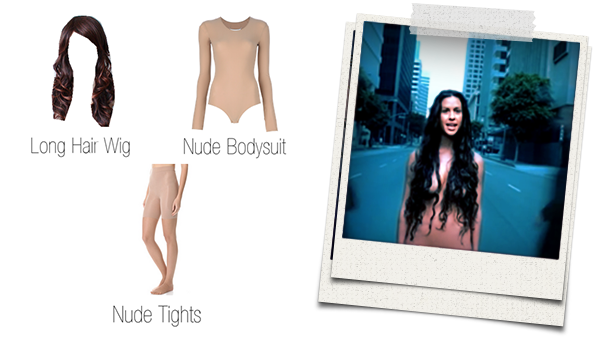 Monster Truck
Let your hair down, and scruff up your beards.  Leather, plaid, denim, concert tees—anything goes here.  Fur collar? Why not!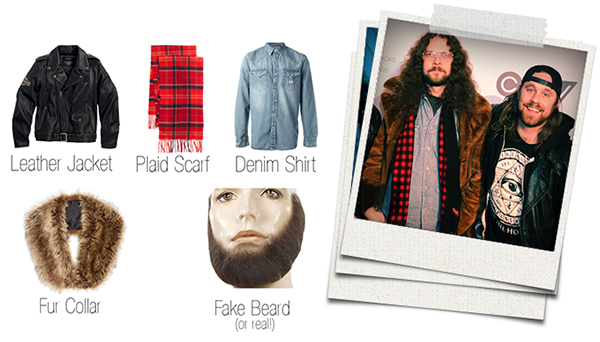 Tegan and Sara
We get it.  You and your best friend want to be power duo Tegan and Sara for Halloween.  You can't go wrong with geometrically patterned pants, plaid flannel, bold tees and statement blazers.  Brush your hair off to the side for a deep side bang, and you're done!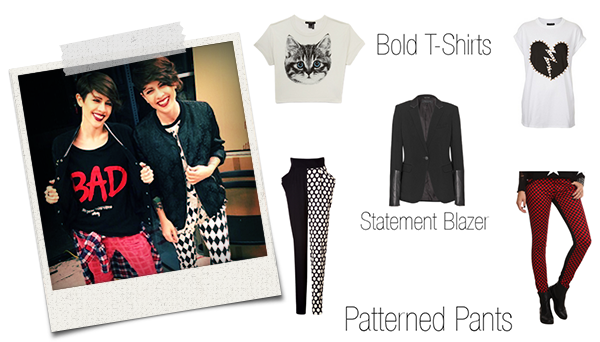 Geddy Lee of Rush
Long hair, signature circular sunglasses, and a pointy soul-patch will make you the splitting image of Geddy Lee!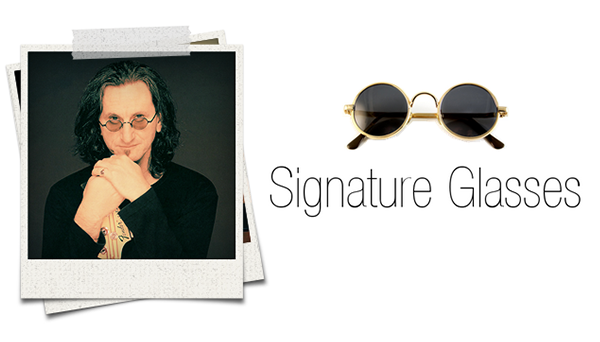 Chad & Avril
Trick-or-treating with your significant other this year? For a full-blown Chad and Avril costume, there are only three requirements!  Lots of leather, classic aviators, and you guessed it—a smokey eye!
Justin Bieber
Grab a snap back hat, pair of shades, a heavy gold chain and pair it with a pastel tee and baggy jeans tucked into high top sneakers. Voila! Instant Bieber.
* Shirt is optional.  Where are our Beliebers at?!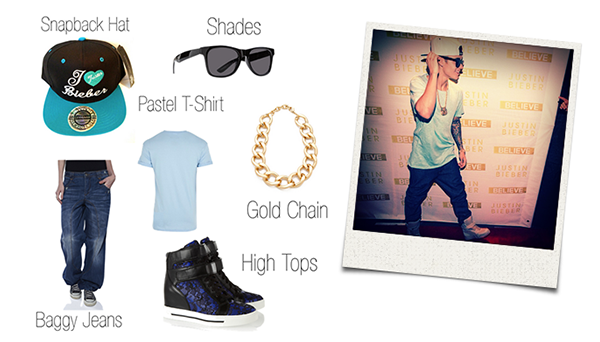 http://instagram.com/p/cpD3AMAvr_/