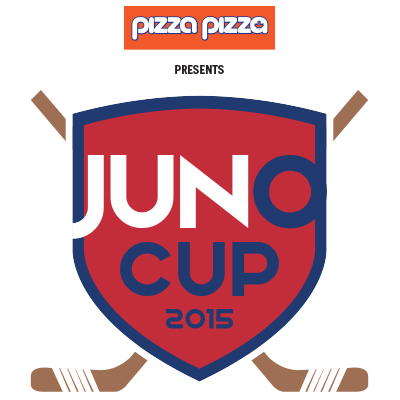 JUNO Cup – Presented by Pizza Pizza
Date: Friday, March 13, 2015. Game starts at 7:30pm
Location: The Dave Andreychuk Mountain Arena, Hamilton, ON
Purchase Details: $20 (plus service charge), available through Ticketmaster
Get Tickets
Fun for the whole family! NHL Great and Canadian musicians come together for bragging rights on the ice during JUNO Cup presented by Pizza Pizza, a celebrity hockey game in support of MusiCounts, Canada's music education charity associated with CARAS.
NHL Greats include native to Hamilton, former Montreal Canadiens and Calgary Flames defenseman Ric Nattress, Gary Roberts (Toronto Maple Leafs, Calgary Flames), Troy Crowder (New Jersey Devils, Detroit Red Wings), Mark Napier (Montreal Canadiens, Edmonton Oilers), Brad Dalgarno (New York Islanders) and from the Canadian Women's National Hockey Team, Tessa Bonhomme, Sami Jo Small and Natalie Spooner.
Rockers confirmed to date include team captain Jim Cuddy (Blue Rodeo), Devin Cuddy (The Devin Cuddy Band), bassist Jon Gallant (Billy Talent), guitarist Jeremy Widerman (Monster Truck) and indie rock singer-songwriter Luke Doucet (Whitehorse).
All proceeds benefit MusiCounts.