Wednesday, March 28, 2012 at 7pm
Ottawa Civic Centre Arena, Ottawa
CARAS is excited to be partnering for the first time with the Carleton University Students Association, the University of Ottawa Student Federation and the Algonquin Students Association on their annual festival, 'PANDAMONIUM'. This 'end of year' music bash has been moved to JUNO Week to be part of our celebrations! The show will highlight 2012 JUNO Award nominated artists in both official languages! The only way to get into this exclusive student-only event is to win tickets through the JUNO Awards Twitter and Facebook.
Participating artists: Arkells, Classified and Lights!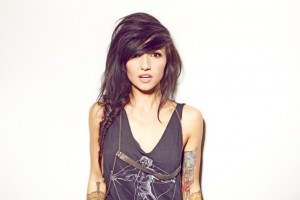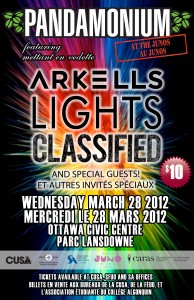 Affiliated Event Partner: