JUNO Fan Fare Presented by hmv Canada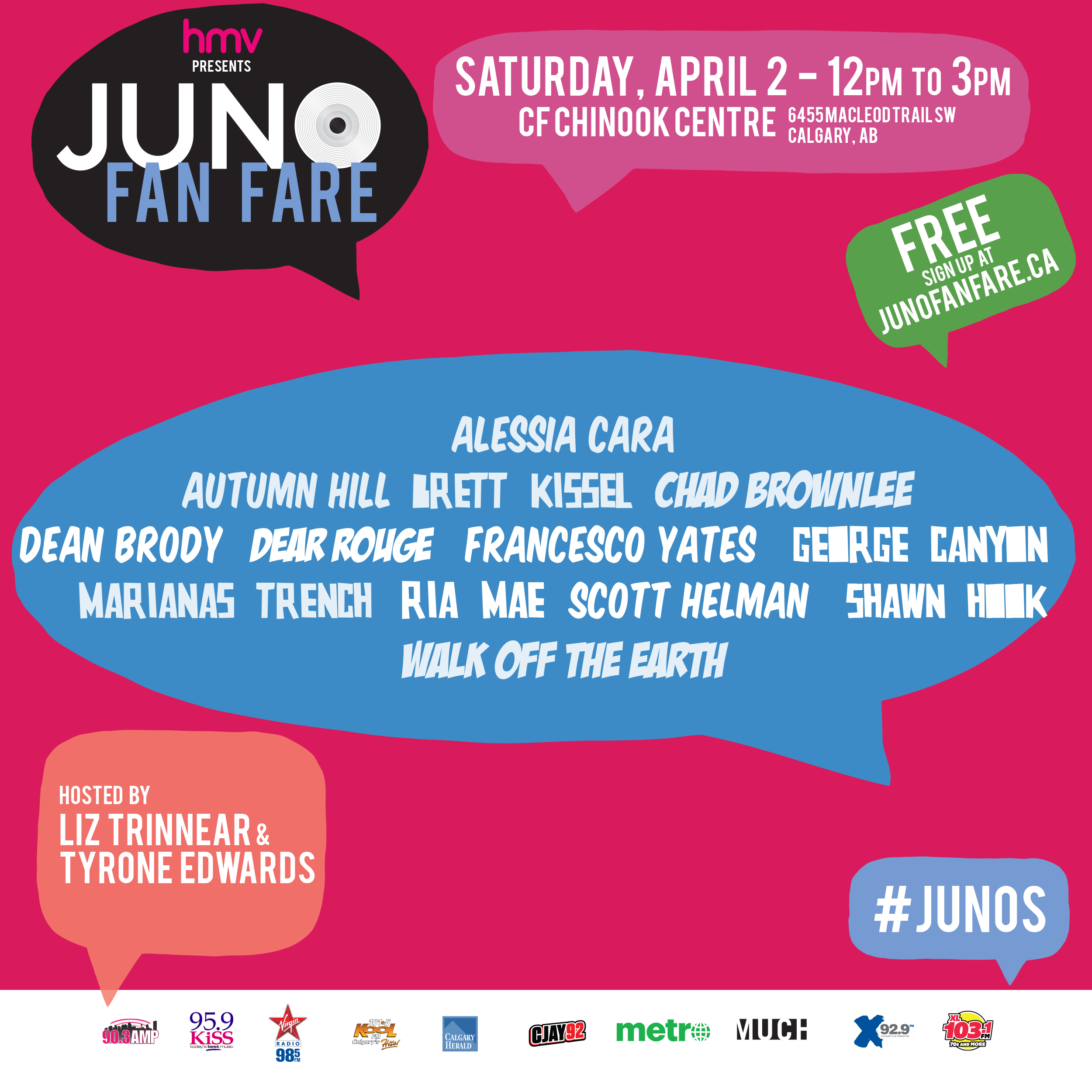 April 2, 2016
12PM to 3PM
CF Chinook Centre
CF Chinook Centre, Macleod Trail Southwest, Calgary, AB, Canada
View Google Map
One of the most popular events of JUNO Week, JUNO Fan Fare, presented by hmv Canada, gives Canadian music fans the opportunity to meet their favourite artists.
JUNO Fan Fare 2016 included Alessia Cara*, Autumn Hill*, Brett Kissel*, Chad Brownlee, Dean Brody*, Dear Rouge*, Francesco Yates*, George Canyon, Marianas Trench*, Ria Mae* Scott Helman*, Shawn Hook* and Walk off the Earth*. (*Denotes a 2016 JUNO Award nominee)
eTalk reporter and Much host Liz Trinnear and Tyrone Edwards, host of E! and Much, hosted the event, which featured interviews with artists, autograph sessions, live performances, prize giveaways and much more.
---
Promotional Partners: 90.3 AMP Radio, 95.9 KiSS FM, 98.5 Virgin Radio, 101.5 KooL FM, Calgary Herald, CJAY 92, Metro News, MUCH, X92.9, XL 103