Stingray Music
Jazz Album of the Year: Group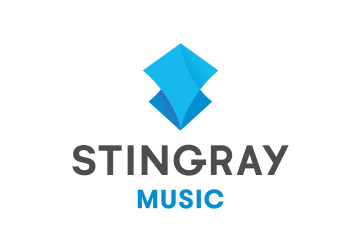 All Good Vibes…from Coast to Coast!
As a Canadian company and member of the music community, Stingray Music is committed to promoting local talent. What better way than by joining forces with CARAS during the JUNO Awards, the yearly celebration of Canadian music and artists?
We are excited to renew our support of the JUNO Awards through our Stingray Rising Star Program by sponsoring the Jazz Album of the Year: Group and offering the winner a monetary prize of $3000. But that's not all! The winning artist will also be featured on Stingray's Dance Clubbin' channel, which is broadcast to more than 11 million Canadian homes and over 57 million households worldwide! Since its creation in 1998, the Stingray Rising Star Program has benefited close to 1000 Canadian musicians in every genre through direct funding and by playing their music on Stingray Music's channels worldwide.
Through the Stingray Rising Star Program, and thanks to partnerships with event organizers nationwide, more Canadian musicians have had the opportunity to perform on stages in front of massive audiences. We are honoured to be part of the journey of so many amazing artists!
We wish to thank CARAS for their tireless dedication to the promotion and recognition of Canadian musicians.
We are looking forward to JUNO Week 2017 (March 27-April 2) in Ottawa, ON to applaud this year's Stingray Rising Star! Congrats and good luck to all the nominees!