MuchFACT
Video of the Year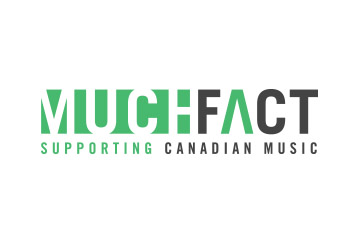 Bell Media's MuchFACT (A Foundation to Assist Canadian Talent) is proud to once again sponsor the JUNO Award for Video of the Year. MuchFACT supports the Canadian music community through funding and promotion of music videos and related music content for all media platforms. Over the last 33 years, MuchFACT has awarded more than $103 million, and funded nearly 8900 projects by Canadian artists and musicians. MuchFACT is exclusively funded by MUCH, a division of Bell Media Inc.
"MuchFACT congratulates all the talented JUNO Award nominees for Video of the Year, and looks forward to seeing them honoured in Ottawa," said Tyson Parker, Head of Music Services and Artist Relations, Bell Media. "Canadian artists continue to top the charts at home and around the world, and it is our primary goal to support and shine a light on this talent through the MuchFACT program."
Bell Media's MuchFACT has helped to launch the careers of some of Canada's best and brightest artists, including A Tribe Called Red, Arcade Fire, Arkells, Barenaked Ladies, Carly Rae Jepsen, Céline Dion, Down With Webster, Dragonette, Feist, Grimes, July Talk, Kaytranada, k.d. lang, Keys N Krates, k-os, Majid Jordan, Matt Mays, Metric, Mother Mother, Nelly Furtado, Sam Roberts Band, Serena Ryder, The Tragically Hip, and many more. MuchFACT has also had a great impact on developing Canadian directors, many of whom have gone on to direct award-winning music videos, as well as feature films and documentaries.
The next deadline for submitting MuchFACT applications is Thursday, March 9, 2017 at 11:59 p.m. ET. Applications can be submitted at www.muchfact.ca.