Canada Council for the Arts
World Music Album of the Year Award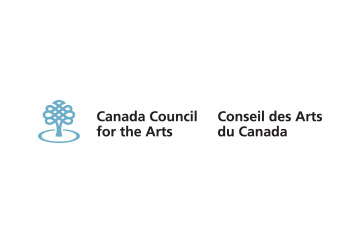 Canada's strength is its diversity – and nowhere is this more evident than in the arts. And as the JUNOS make abundantly clear, Canadian music is a bold and innovative take on rhythms – new and old – from all corners of the world.
The excitement around the JUNOS shows just how much we Canadians appreciate our home-grown talent. For us at the Canada Council for the Arts, it shows an amazing return on our investments in the careers of artists recognized in all genres.  Once again this year, we're especially proud to sponsor the World Music Album of the Year Award and to recognize the incredible talent of world music artists.
---
La force du Canada réside dans sa diversité – et le domaine des arts en est le meilleur exemple. Comme l'illustrent les JUNOS, la musique canadienne s'approprie de façon novatrice et audacieuse les rythmes – tant nouveaux qu'anciens – des quatre coins du monde.
L'emballement suscité par les JUNOS montre à quel point les Canadiens apprécient les talents locaux. Pour nous, au Conseil des arts du Canada, cela indique un remarquable rendement sur l'investissement dans la carrière des artistes reconnus dans tous les genres de musique. Encore cette année, nous sommes particulièrement fiers de commanditer le prix de l'album de musique du monde de l'année et de reconnaître le talent incroyable des artistes de musique du monde.