Aboriginal Peoples Television Network
Indigenous Music Album of the Year Award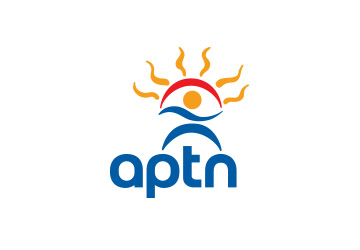 Aboriginal Peoples Television Network (APTN) is pleased to support Canadian talent and the JUNO Awards by sponsoring the newly renamed Indigenous Music Album of the Year Award.
Being the first national Aboriginal broadcaster in the world APTN's mandate is to share with all Canadians, and the rest of the world, the rich diversity and cultures existing among First Nations, Inuit and Métis Peoples. Similarly, the Indigenous artists nominated at the JUNO Awards bring together many nations as one community by sharing traditions with each other.
APTN is proud to sponsor an Award in recognizing many talented and influential artists again this year. Past recipients of the Indigenous Music Album of the Year Award include CerArmony, Crystal Shawanda, Derek Miller, Digging Roots, Murray Porter, Susan Aglukark, George Leach, Tanya Tagaq and last year's winner Buffy-Sainte Marie.
The network wishes an outstanding evening to all nominees of the 46th annual JUNO Awards in Ottawa, and the best of luck. You are not only a superb example of artistic achievement and recording excellence but also inspire others to contribute to our cultures and music.